05.03.08


Back on our home turf.

We finished two weeks on the road with Isis and Jakob. Holy crap was that ever loads and loads of fun. Here's my advice to you - if someone ever asks you if you want to go tour Europe for 2 weeks with a mammoth rock band and three Kiwis, you must say yes immediately. Trust me on this. We kept a very detailed journal on the matter which will be posted one of these days. There's a video of a song we tried [ here ].

Some fun shows coming up with Pelican/Priestbird, Dianogah/Made Out of Babies and the After the Jump Fest. In between we'll be fulfilling some past promises, tidying up the studio and, as the summer marches on, writing new material. Oh, and send Thad an e-mail and ask him why he's not working on his dissertation. He'd think that's just hilarious.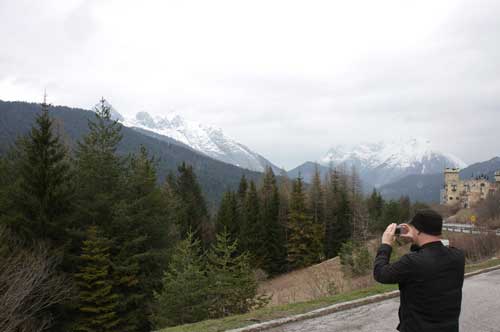 You can play in a metal band and wear black all the time but you're still gonna want to take a picture of those mountains.


NEWS ARCHIVES .

[last ]


2021
[ 6.22.21 ]
[ 6.9.21 ]

2019
[ 2.17.19 ]

2018
[ 4.29.18 ]

2017
[ 4.02.17 ]

2016
[ 4.08.16 ]
[ 2.09.16 ]

2015
[ 3.29.15 ]
[ 2.13.15 ]


2014
[ 6.17.14 ]
[ 5.23.14 ]


2013
[ 11.19.13 ]
[ 11.12.13 ]
[ 11.06.13 ]
[ 9.27.13 ]
[ 8.21.13 ]
[ 5.30.13 ]


2012
[ 9.12.12 ]
[ 4.24.12 ]


2011
[ 5.30.11 ]


2010
[ 11.30.10 ]
[ 10.05.10 ]
[ 08.18.10 ]
[ 04.27.10 ]
[ 04.15.10 ]
[ 03.28.10 ]
[ 01.20.10 ]


2009
[ 11.20.09 ]
[ 10.05.09 ]
[ 09.29.09 ]
[ 09.28.09 ]
[ 03.30.09 ]


2008
[ 12.31.08 ]
[ 10.08.08 ]
[ 09.19.08 ]
[ 07.29.08 ]
[ 05.03.08 ]
[ 02.25.08 ]
[ 01.04.08 ]


2007
[ 12.12.07 ]
[ 08.26.07 ]
[ 08.14.07 ]
[ 07.28.07 ]
[ 06.28.07 ]
[ 03.04.07 ]
[ 02.11.07 ]


2006
[ 11.28.06 ]
[ 09.20.06 ]
[ 08.17.06 ]
[ 08.08.06 ]
[ 08.06.06 ]
[ 06.08.06 ]
[ 04.18.06 ]
[ 01.18.06 ]


2005
[ 07.17.05 ]
[ 04.10.05 ]


2003-4
[ 11.15.04 ]
[ 09.24.04 ]
[ 06.17.04 ]
[ 05.16.04 ]
[ 04.21.04 ]
[ 04.13.04 ]
[ 03.25.04 ]
[ 02.23.04 ]
[ 02.18.04 ]
[ 02.02.04 ]
[ 01.12.04 ]
[ 08.27.03 ]