01.20.10


The Logistics Train Leaves the Station.

We're back at the point of making lists of things to do to get this next little record out. Just finished the artwork the other day, setting up a few local shows, checking in on the production of the CDs and vinyl ... it's stuff that you kind of would dread to do if it was your job, but when it's your band and you only put out a handful of releases a decade like we do, it's kind of charming. We probably won't be saying that when we're up late two nights before the thing comes out, franticly stitching up superhero costumes or something equally harebrained. But for now, it's fun.

I (Justin) will just quickly note that this is the first release we've put out that will be available on 12" vinyl. We received the reference lacquers for this last week in the main (pictured over to the right) (like I really needed to point that out) (how dumb do I think you are?). I'm really not any kind of audiophile nut but I will say that listening to those things has been a nearly pornographic treat. 45 rpm vinyl, well-mastered and well within the time limits the medium sets, sounds incredibly close to the 1/2" master tapes we sent off to them a few months back. Between that and the larger pallete for the artwork, we are truly excited (stoked, even) for the vinyl on this thing.

Oh, and the music is good. Did I already say that? I should have.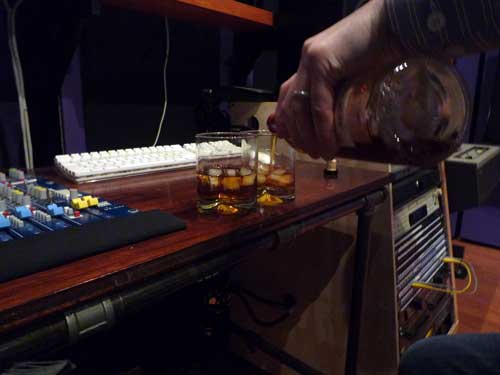 Our joke about Kentucky gentleman Pappy Van Winkle, pictured on this bottle, is that "I don't want that man doing anything other than making my whiskey. I don't want him voting, I don't want him funding endowments to right-wing think tanks, I don't want him hiring a lawyer, I don't want him securing part of a national park through eminent domain for his own use. Just make whiskey."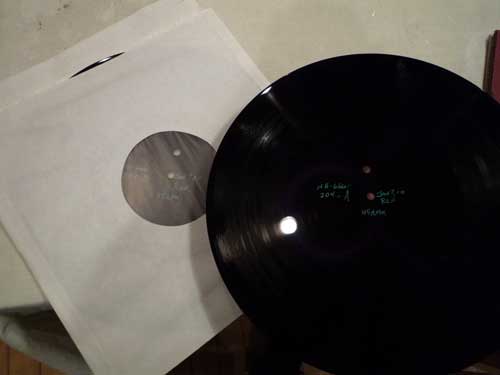 So pretty, these little hunks of lacquer.


NEWS ARCHIVES .

[last ]


2021
[ 6.22.21 ]
[ 6.9.21 ]

2019
[ 2.17.19 ]

2018
[ 4.29.18 ]

2017
[ 4.02.17 ]

2016
[ 4.08.16 ]
[ 2.09.16 ]

2015
[ 3.29.15 ]
[ 2.13.15 ]


2014
[ 6.17.14 ]
[ 5.23.14 ]


2013
[ 11.19.13 ]
[ 11.12.13 ]
[ 11.06.13 ]
[ 9.27.13 ]
[ 8.21.13 ]
[ 5.30.13 ]


2012
[ 9.12.12 ]
[ 4.24.12 ]


2011
[ 5.30.11 ]


2010
[ 11.30.10 ]
[ 10.05.10 ]
[ 08.18.10 ]
[ 04.27.10 ]
[ 04.15.10 ]
[ 03.28.10 ]
[ 01.20.10 ]


2009
[ 11.20.09 ]
[ 10.05.09 ]
[ 09.29.09 ]
[ 09.28.09 ]
[ 03.30.09 ]


2008
[ 12.31.08 ]
[ 10.08.08 ]
[ 09.19.08 ]
[ 07.29.08 ]
[ 05.03.08 ]
[ 02.25.08 ]
[ 01.04.08 ]


2007
[ 12.12.07 ]
[ 08.26.07 ]
[ 08.14.07 ]
[ 07.28.07 ]
[ 06.28.07 ]
[ 03.04.07 ]
[ 02.11.07 ]


2006
[ 11.28.06 ]
[ 09.20.06 ]
[ 08.17.06 ]
[ 08.08.06 ]
[ 08.06.06 ]
[ 06.08.06 ]
[ 04.18.06 ]
[ 01.18.06 ]


2005
[ 07.17.05 ]
[ 04.10.05 ]


2003-4
[ 11.15.04 ]
[ 09.24.04 ]
[ 06.17.04 ]
[ 05.16.04 ]
[ 04.21.04 ]
[ 04.13.04 ]
[ 03.25.04 ]
[ 02.23.04 ]
[ 02.18.04 ]
[ 02.02.04 ]
[ 01.12.04 ]
[ 08.27.03 ]