The construction project turned an already existing building (with no obvious use by employed by the previous owners) into a single room that functions as both a rehearsal space and recording studio. When we took the building over, it was a 20' X 20' room with a ground level poured concrete floor and 13 foot ceilings.

For most applications, having one room serve as both the live room (where the music is played) and the control room (where the recording is monitored) shouldn't be a big deal. For something crazy, however, we have run conduit back to the main building's basement so that we can listen there to what's being sent to tape out in the studio.

The project involved some demolition - dismantling an existing loft structure that created a second level about 7 feet high around half of the room. Although there was some electricity, it was insufficient for what we'd ultimately need. Overall, the project involves -

Construction - Refinishing the roof, insulating and finishing the ceiling, framing and insulating the walls and framing and insulating the floor.

Acoustic treatment - Designing and finishing the room to provide the most flattering sound environment that we can reasonably afford, both in terms of $$ and time.

Electrical upgrade - Installing sufficient service for cleanly playing and recording loud music.

HVAC - Designing and installing a heating, ventilation and air conditioning system so that we would be comfortable, no matter what the weather outside.

Finishing - Laying out the room (and, believe it or not, decorating) so that we'll be happy to spend a lot of time in it.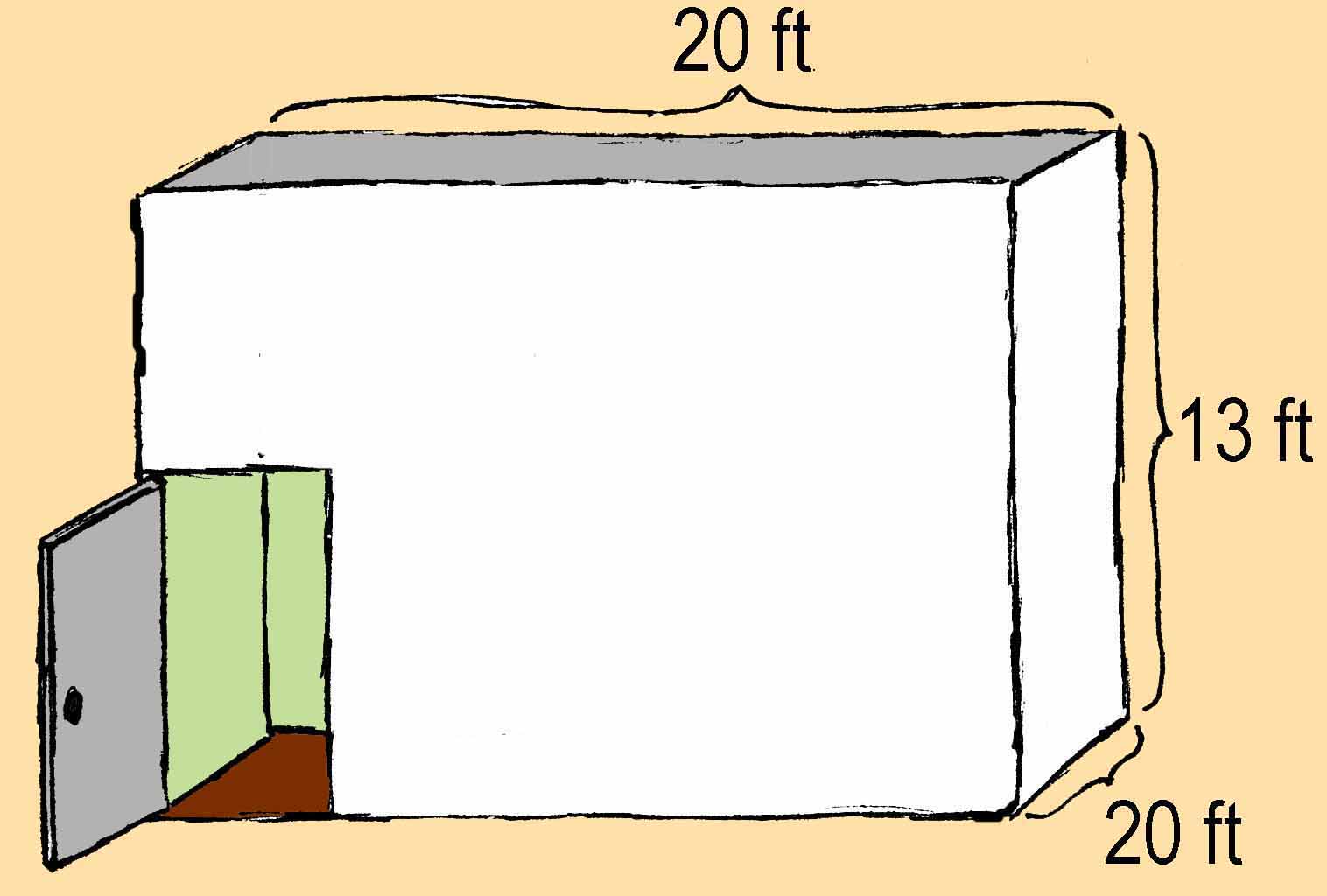 [ LATEST UPDATE ]

[ Archives ]


CONSTRUCTION

[ Overview ]

[ Basic Construction ]

[ Acoustics ]

[ HVAC ]

[ Electrical ]

[ The Grand Vision ]

[ Tool Reviews ]

[ Links and Resources ]